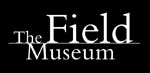 The Field Museum
Chicago, Illinois
Visit their website



The Field Museum is partnering with the Live from the Poles team to deliver polar research to the public. Using satellite phone technology to connect with the expedition teams, the programs will allow an opportunity for real-time Q & A sessions about Arctic and Antarctic research.

Listen to the talk from Expedition 1
from the Field Museum
on April 24, 2007.
About the Field Museum:
The Field Museum is more than a place to see exhibitions—it's also a world-renowned research institution covering the fields of Anthropology, Botany, Geology and Zoology. As an educational institution the Museum offers multiple opportunities for public learning with gallery programs, field trips, museum overnights and special events for families, adults and children. In addition, The Field Museum also gives schools and families the unique opportunity to explore artifacts hands-on with the Harris Loan Program and the Soil Adventure Mobile, a truck that delivers environmental programs to offsite locations. In keeping with its goal to create greater public understanding and appreciation of the world in which we live.
The Field Museum was founded in 1893 to house the natural science collections displayed at the World's Columbian Exposition. Charged with a dual mission to accumulate and disseminate knowledge about the Earth's biological and cultural diversity, the Museum is one of the world's preeminent institutions for natural science research and presents 34 popular permanent exhibitions covering 350,000 square feet as well as approximately 10 temporary exhibitions annually.
In 2006, the Museum welcomed 2,136,926 visitors (including 225,771 school children), served 5,000,000 people via the Internet, and conducted 3,983 education programs that engaged nearly 679,047 children and adults.