Meet the Media Team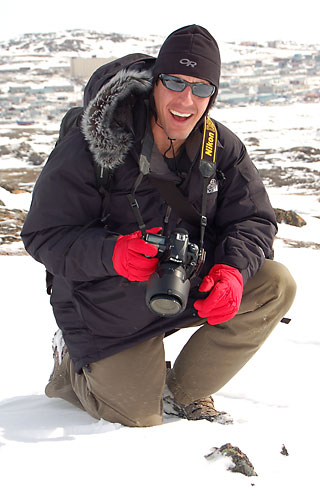 Chris Linder
Research Associate
Woods Hole Oceanographic Institution
What is my role in the expedition?
In addition to taking thousands of photos, I am the principal investigator for Live from the Poles / Polar Discovery. That means I keep everything coordinated and on schedule.
Why do I do what I do?
Science fieldwork, especially polar science fieldwork, is fun and exciting, but not everyone knows that. It's my job to show, using photos, how researchers get to these remote places and conduct their experiments. Essentially, I tell their stories.
Where did I grow up
I grew up about as far from the ocean as you can get, in southeastern Wisconsin. When I was young I developed a fascination for the ocean and studied oceanography in college and graduate school.
What were my favorite and least favorite things about school?
I was a geeky kid in high school and still am. I love learning new things and wish I could stay in school my whole life.
Chris is the Live from the Poles project manager. He will be photographing the fieldwork and coordinating the live calls to the museums. Chris is a nationally published, exhibiting photographer and author. For more information visit his website.
---
Helen Fields
Science Writer
What is your role in the expedition?
During the day, I'll poke around asking everyone what they're doing; at night, I'll write about it for the Polar Discovery website.
Why did you choose science as a career?
I actually decided against science as a career after my first year in a Ph.D. program and chose science writing instead. I love writing and telling stories about science, so this choice is working out pretty well for me.
Where did you grow up?
I grew up in southeastern Virginia and in the Washington, D.C. area. From our house in Virginia we could walk two blocks and put the canoe into a marsh - probably the beginning of my love for salty ecosystems. From our house outside Washington I could take a bus and the metro to the Smithsonian museums.
What were your favorite and least favorite things about high school/college?
My favorite thing in high school was the marine biology class I took junior year. My favorite thing in college was singing in the choir. I also got to do some awesome travel in the name of biology – to Australia, New Zealand, and Costa Rica - and took some excellent classes on 18th and 19th century British novels.
---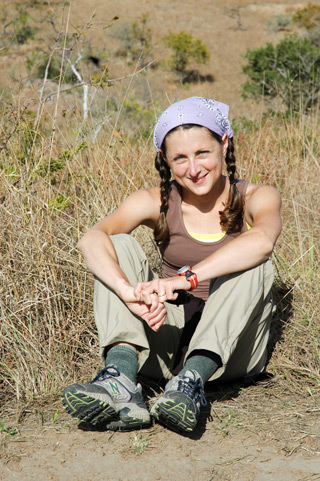 Simone Welch
Polar Trec Teacher
Oyster-Adams Bilingual Elementary School, a dual language (Spanish/English) school in Washington, DC.
What is your role in the expedition?
I am the teacher representative on the expedition. I will be assisting the researchers as well as journaling about my work and adventures back to my PreK-5th grade scientists-in-training. My science lab is a wild and wonderful place! It has 15 different animals in it including our school favorites, "Hedgie" the African Pygmy Hedgehog and an ornery three-legged Eastern Box Turtle. This paired with 30 first graders studying soil or sound at any given time makes for quite a daily adventure!
Why did you choose science as a career?
I have been living a science-focused life as long as I can remember. Growing up with a marine biologist father, I learned how to go tide-pooling before I even learned to read. Teaching is an exciting way to share all the things I love about the natural world with people just getting to know it.
Where did you grow up?
I was born in Santa Barbara, California. My family and I lived in Panama as a young child and then attended high school in Houston, Texas. Since then I have lived all over the world from Spain to New York City and Cape Verde, West Africa.
What were your favorite and least favorite things about high school/college?
My best memories of growing up are camping trips that I took with my mom- hiking in the Texas hill country, scorpions and all! Believe it or not, my least favorite class was biology. My teacher just read from the book each day. Nothing seemed dynamic or alive. Biology is one of my favorite parts of science to teach now and we never just read from textbooks!