Polar Fun
What is it?
Can you tell what the photo is? Click on the image to find out.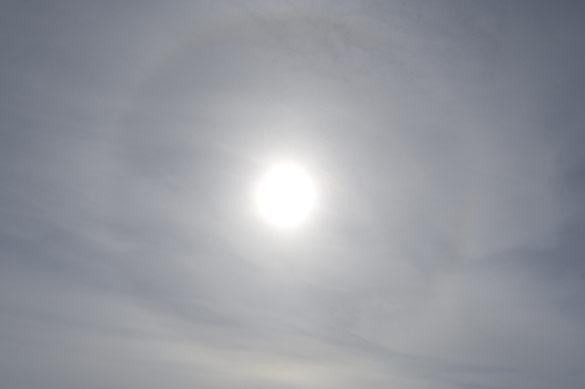 What is it? (click on the photo for the answer)
a) A halo around the sun caused by ice crystals in the air.
b) A snowmobile headlight in the fog.
c) The warning beacon on the flight control tower.
Try another one!