What is it?
Can you tell what the photo is? Click on the image to find out.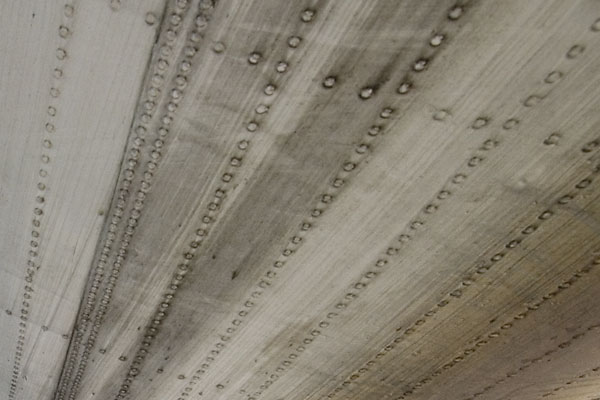 What is it?
a) Planks on the outer deck of the Narwhal Hotel
b) A fence around a home in Resolute Bay, to keep the polar bears out
c) The underbelly of a Hawker-Siddeley 748 plane
Click on the photo to find out!
Try another one!